[Music performed by BHAcademy students ranging from ages 4-17]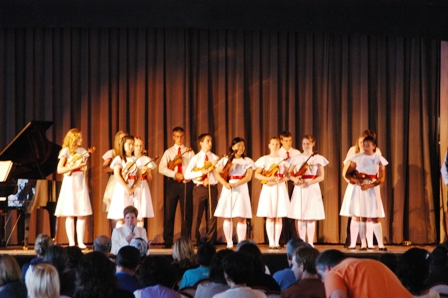 Our History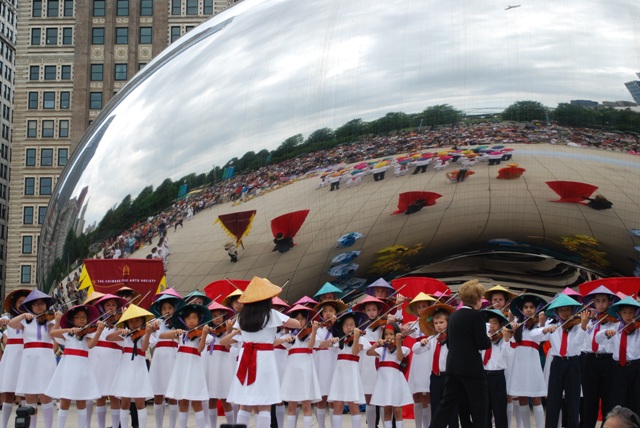 The Betty Haag Academy of Music is a school dedicated to youth. The school was founded and is directed by violinist Betty Haag-Kuhnke , who for the past 40 years has been offering musical instruction in violin, viola, piano, note reading and repertoire classes to children of all ages and races.
At the Academy, Mrs. Haag has created a unique teaching philosophy which first introduces the pre-school age child to music using the Suzuki method. Mrs. Haag, who worked directly with Dr. Shinichi Suzuki in his homeland of Japan, now uses the Suzuki method as the foundation for the young child's instruction, and at the appropriate age incorporates note reading and other forms of traditional music study.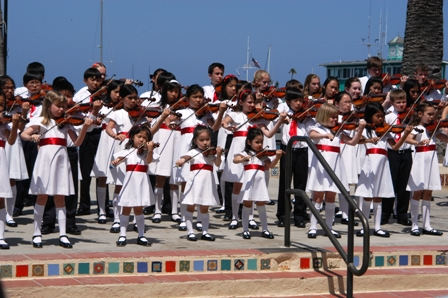 Students of all levels of proficiency are offered opportunities to perform in repertoire classes, recitals, solo appearances, and our annual Orchestra Hall concert. The students perform regularly throughout the local community at libraries, community centers, and other venues, including educational workshops.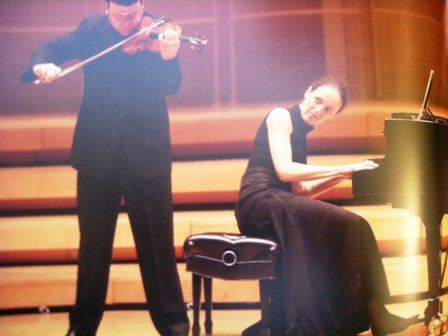 Celebrated artists, such as Ricci, Midori, Vadim Gluzman, Rosand, Gil Shaham, Repin, & Gingold,have worked directly with our violin students. Angela Joffe, and other fine pianists have also offered invaluable training and inspiration to our piano students.
Each year the students of the Academy participate in our annual Orchestra Hall concert which is located at Chicago's Symphony Center, which is home to the Chicago Symphony Orchestra.
The Betty Haag Academy of Music has a staff of eleven music instructors, teaching students privately between pre-school through high school.
---
The Official website of Betty Haag Academy and the Magical Strings of Youth. All content copyright © Betty Haag 2021-2026. All rights reserved. Web Master: a3bplus@hotmail.com Wireless Wizards Co., Mt. Prospect, IL 60056. Site design copyright © 2021-26 elfenworks LLC featuring sculpture by Lorenzo Cascio.