[Music performed by BHAcademy students ranging from ages 4-17]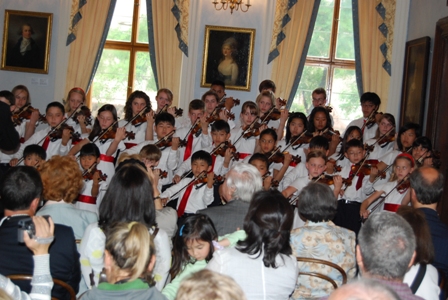 Welcome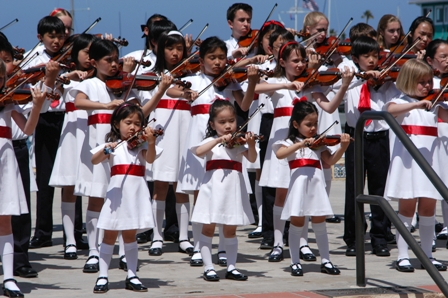 Welcome to the website of the Betty Haag Academy of Music, located in Buffalo Grove, IL. This site contains a biography of our founder and director, Betty Haag-Kuhnke, and showcases many of the students who have studied with Mrs. Haag-Kuhnke and toured with the Magical Strings of Youth performing group.
The Magical Strings of Youth have traveled the globe to international acclaim, appearing widely on national television, astonishing audiences with their virtuosity. Whether as ambassadors of hope, or performing before the Pope or royalty, these performers always make a lasting impression, giving the students a lifetime of experiences.
The Betty Haag Academy of Music located at 1250 Radcliffe Road in Buffalo Grove IL , servicing children from Chicago, and the surrounding suburbs.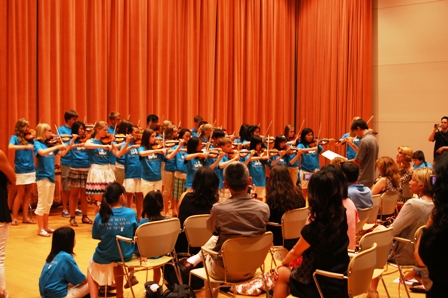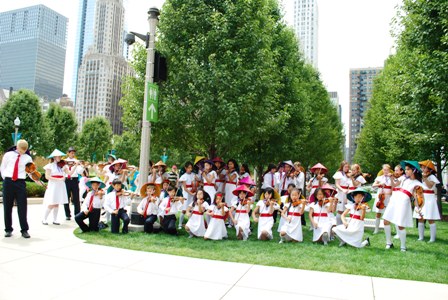 The Official website of Betty Haag Academy and the Magical Strings of Youth. All content copyright © Betty Haag 2002-2007. All rights reserved. Web Master: a3bplus@hotmail.com Wireless Wizards Co., 1516 N Elmhurst Road, Suite 2132, Mt. Prospect, IL 60056. Site design copyright © 2002 elfenworks LLC featuring sculpture by Lorenzo Cascio.